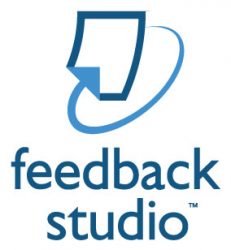 The interface for Turnitin's online marking tool, known as GradeMark, will be updated this summer to a redesigned user interface.  The new interface will be known as 'Feedback Studio', and will offer a number of improvements over the current GradeMark interface.
When will the change happen?
We are planning to introduce the new interface for GradeMark during our Blackboard upgrade weekend on the 1/2 July.
I use GradeMark at present – what will I need to do?
Nothing – all users will automatically see the new interface once it has been turned on.  All that we ask is that you remain patient when using the new interface (as some things will have moved around), and contact ServiceLine (serviceline@soton.ac.uk / x25656) if you have any questions about using the new interface, or to give us any feedback which we can pass on to Turnitin.
Does the new GradeMark interface affect other areas of Turnitin?
No.  The main Turnitin interface will remain unchanged.  Only aspects related to GradeMark will change.
What will change?
There are two main changes – the most obvious one being a cosmetic change.  In addition there are a couple of additional functionality changes, the most fundamental one being the introduction of 'marking layers', meaning that if two different people mark a submission, their QuickMarks and bubble comments will be identified with their account.  This is a move towards supporting multiple markers in Turnitin.  However, it should be noted that there is still only a single marking space for general comments, rubrics, and a paper score.
What does the new interface look like?
The new interface looks like this:
In the view above, the side panel (on the right hand side) is minimised.  In the screenshot below, the side panel has been expanded (with the active 'panel' being the new marking layers feature mentioned previously).  Here you can see that two people have marked this submission, 'Arthur Blackboard', and 'Q btrain':
In the screenshot above, the menu is colour coded:
Blue items are related to marking – adding QuickMarks and Comments, adding general feedback and audio comments, and rubrics.
Red items are related to the originality report for the submission you are viewing.
Grey items are related to downloading aspects of the submission, and viewing information about the submission.
What else will we be doing to support Feedback Studio?
Over the coming months, we will be updating our webpages to reflect the new Feedback Studio interface.  You should use the webpages at https://elearn.southampton.ac.uk/blackboard/esub/staffplagiarism/ as your first port of call for Turnitin help.  Having reviewed the webpages, if you have any further questions about how Feedback Studio works, please raise a ticket with ServiceLine (serviceline@soton.ac.uk / x25656).