You may now use Skype for Business to contact people outside of the University.  These could be people with personal Skype accounts, or colleagues at other institutions using Skype for Business.  Other institutions using Skype for Business should enable "external access" in order for you to contact them. This means that with your Skype for Business account you can seamlessly contact people inside and outside of the University from the one Skype account.
To add an external user please follow these steps (click on an image to make it larger):
1) Load up Skype for Business and select the "Find someone" text box field
2) Start typing in the email address of the person that you wish to add, you will notice it will start finding equivalents from the University email address book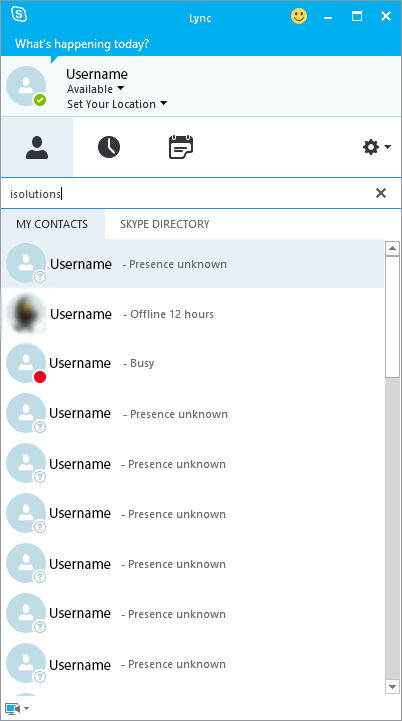 3) To make sure you are searching for external contacts click on the "Skype Directory" button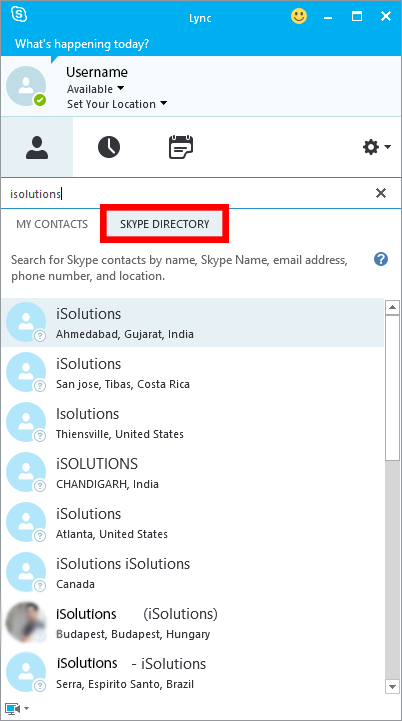 4) This should narrow down your search results to just the external user you are looking for and you can now double click on the contact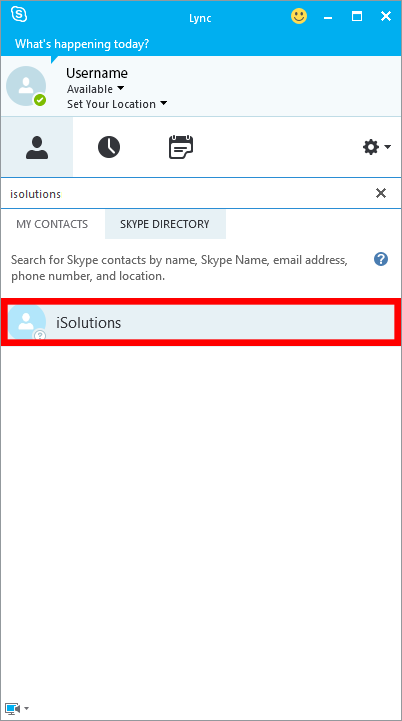 5) When you have double clicked a pop-up box will appear and it is at this point that you click on the "Add" button, they will then be added to your contact list with pending their authorisation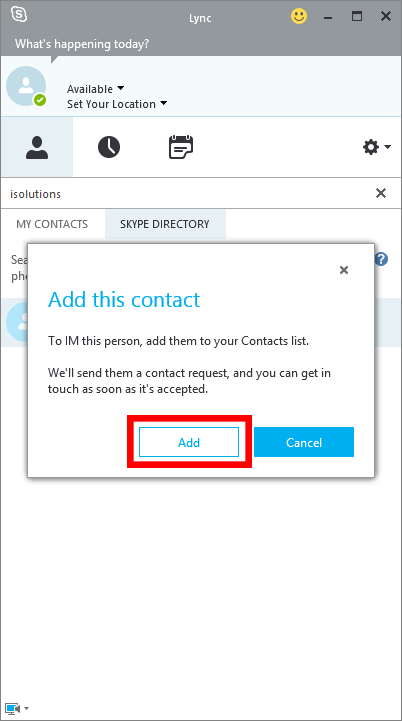 6) On the external users side, they should see a standard request to connect that shows your University username as the requester. The external user will need to click on "Accept" to allow you to contact them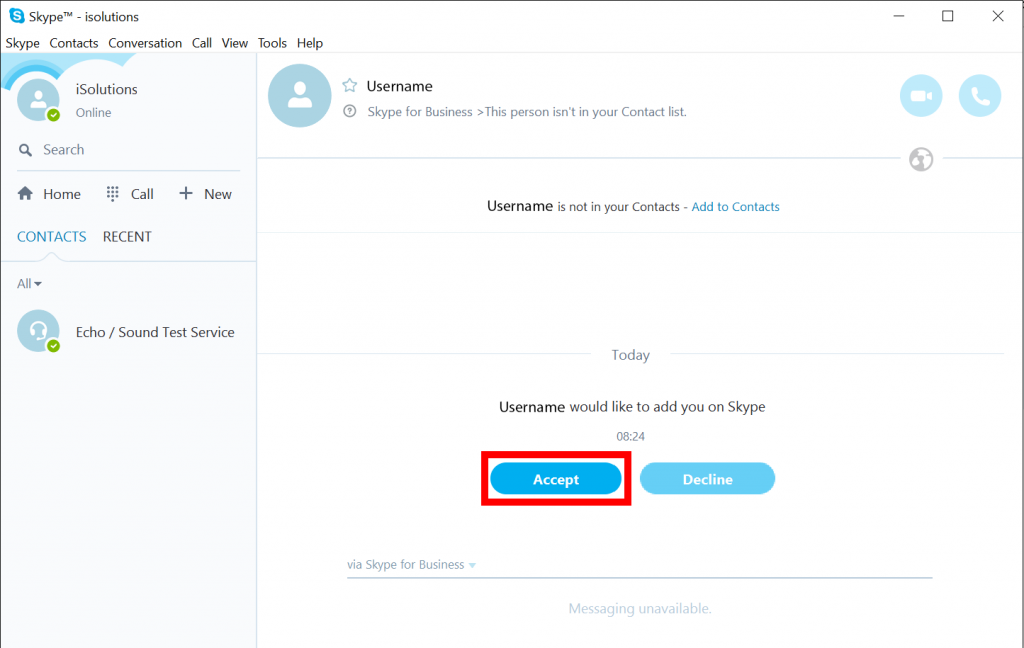 7) Once both sides have accepted the invites to connect you can then can then use normal Skype functions, such as; Instant messaging, sending files and doing video/audio web chats.
Please note some functionality might not be available due to the external user having out of date software or using a different operating system.
Example views:
University staff members view using standard Windows Skype for Business to connect: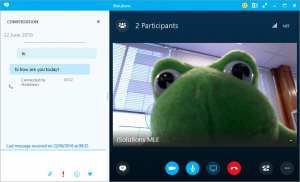 External user view using standard Windows Skype to connect: