How to add a QuickMark (without highlighting text) when marking a Turnitin submission using Feedback Studio.
Access Control Panel

1. From your course's Control Panel, expand the Course Tools section and click on Turnitin Assignments.
Locate Turnitin Assignment
2. Click on the name of the Turnitin Assignment for which you want to mark submissions.
Turnitin Assignment Inbox
3.  You will be taken to the Assignment Inbox, where you should see a list of submissions made by students on the course.  Click on the pencil icon to open a paper in the Feedback Studio view.  If you have already entered a mark for a submission, this mark will be shown in place of the pencil icon.
QuickMarks Button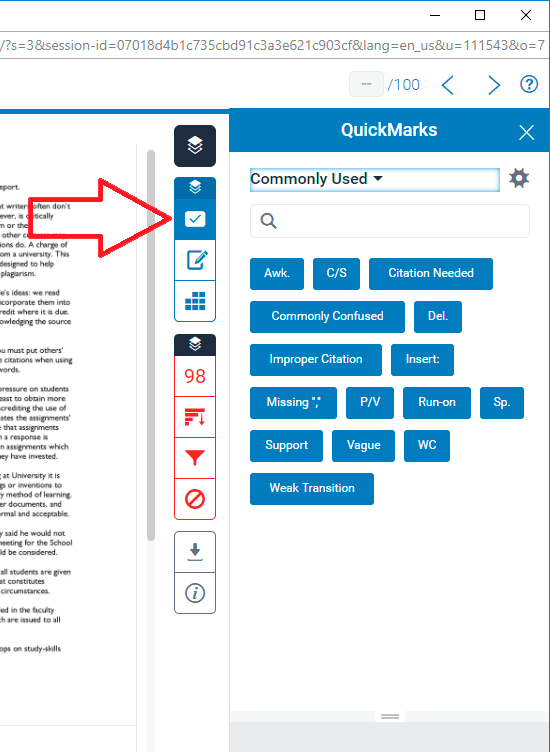 4.  The selected paper will be opened in the Feedback Studio view.  The blue buttons in the side panel denote the online marking tools.
5.  If the side panel is hidden, click on the QuickMarks button, as shown above.  This will show you your QuickMarks pane, where you can select QuickMarks, or move between different QuickMark sets.
Select a QuickMark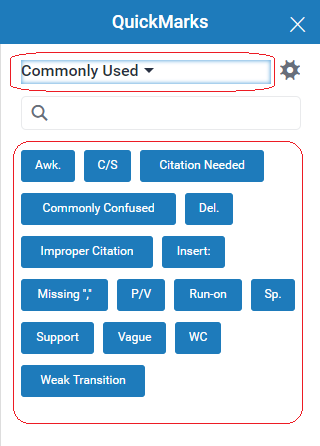 4.  The first way to add a QuickMark to the paper you are marking is to click and drag your chosen QuickMark from the QuickMark pane onto the paper.  To do this, click and hold on the QuickMark in question, and then drag it to the location where you want it to appear in the paper.  When you are happy, release the mouse click.
'Click to add' QuickMark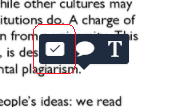 5.  The other way you can add a QuickMark is to simply click in the location on the paper where you want to add the QuickMark, and then choose the QuickMark icon, as shown above.  This will then present you with a pop up on screen of the QuickMarks panel, allowing you to select the desired QuickMark.