Your Blackboard course can be opened up so that people who do not have University accounts ("guests") may access it.   You may restrict to which areas of the course menu Guests have access. Guests cannot interact with your Blackboard course, for example in terms of completing a survey, test or viewing the discussion board. This is a design feature to prevent abuse of student confidentiality. Integrations with other services such as Turnitin and Panopto (Recorded Sessions/Lectures etc) cannot be used by guests.
If you require access to your course for specific external users, for example colleagues at another institution, you should request visitor access for them. For more information see access for users without an iSolutions account.
Enable Guest Access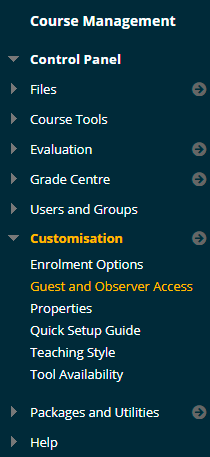 1. First we must enable Guest Access to the course.
2. From the Control Panel expand the Customisation area and select on Guest and Observer Access.
4. Next we must determine which menu items guests may access.
5. Select on the modify button beside each menu item to which you wish to give guest access and choose Permit Guests.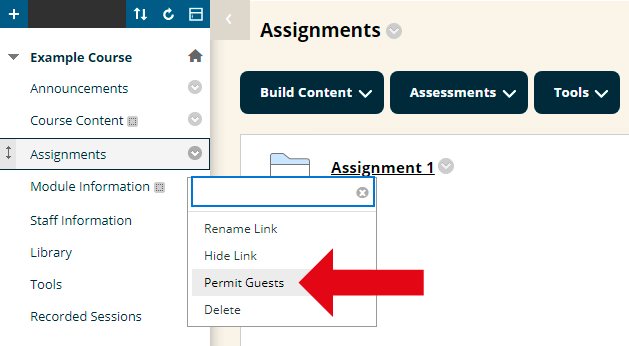 6. Guests can now access your course by following the steps outlined here: