We recommend you use either Chrome or Firefox browser to access Blackboard.  You can find the full list of supported web browsers on the Blackboard Help guide to Supported Browsers.
Run the Blackboard browser checker to see whether Blackboard Learn supports your browser.
Known browser issues
Error message when downloading files : Server Error 404 – file or directory not found.
This is affecting users who are using the Edge Browser.
Workaround:
Switch to another browser  – Chrome or Firefox.
OR
Disable the Office file setting in Edge settings:

Go to Edge Settings. (how to find Edge settings)
Select Downloads.
Set the option for "Open Office files in the browser" to off.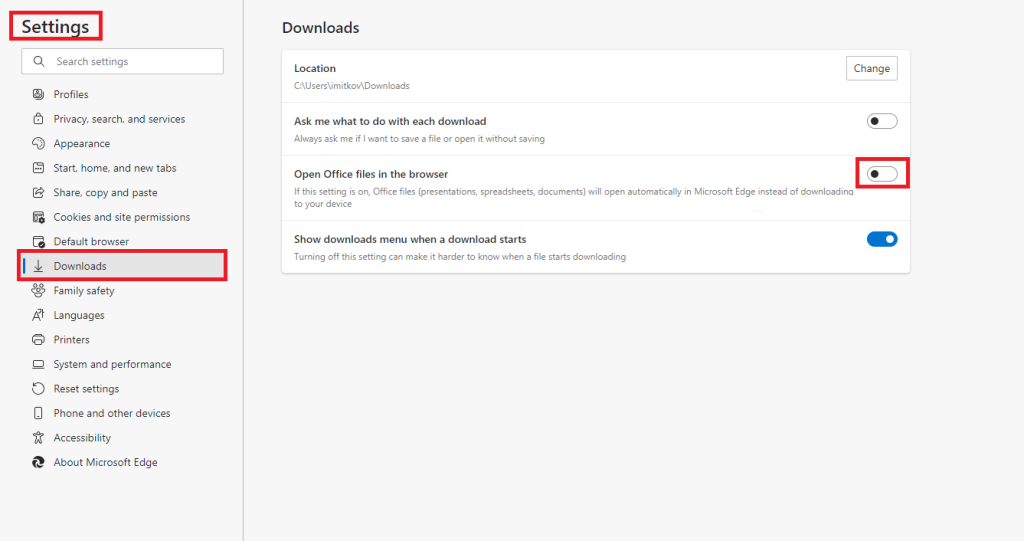 Non-blackboard tools are unavailable or blocked after a browser upgrade.
If you have trouble accessing an integrated tool after a browser upgrade (such as Turnitin or Reading lists), edit your browser's settings to allow sites to save and read cookie data. You can find instructions for Chrome, Safari, Firefox, and Edge online.