A course instructor can set up a Blackboard course to allow students to enrol themselves onto the course.
Follow these steps if you are given a link to a course and asked to self enrol :
If you are not already logged into Blackboard, you will be prompted to log in with your University password.

Select

+

Enrol from the left-hand menu
.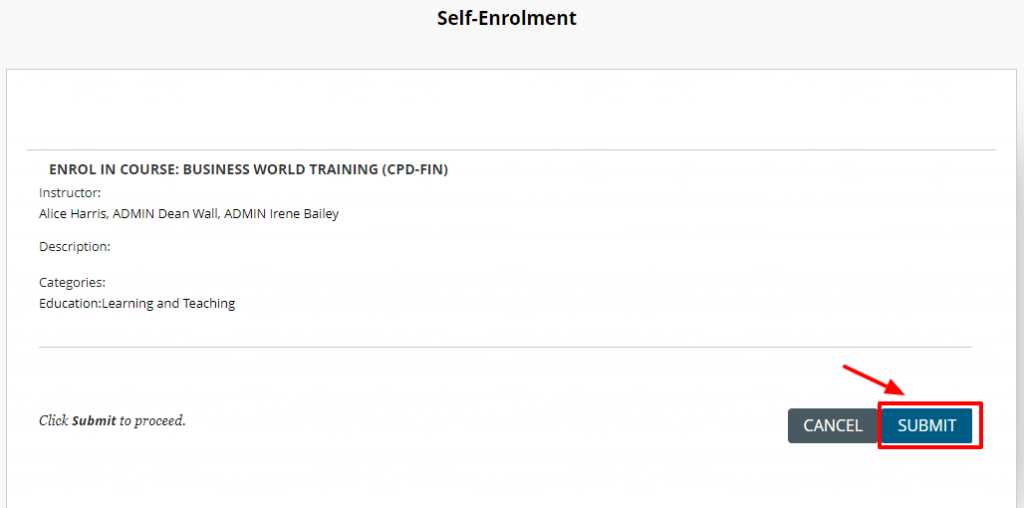 You may be asked to enter an access code – this will be given to you by the course instructor if needed.
Select Submit.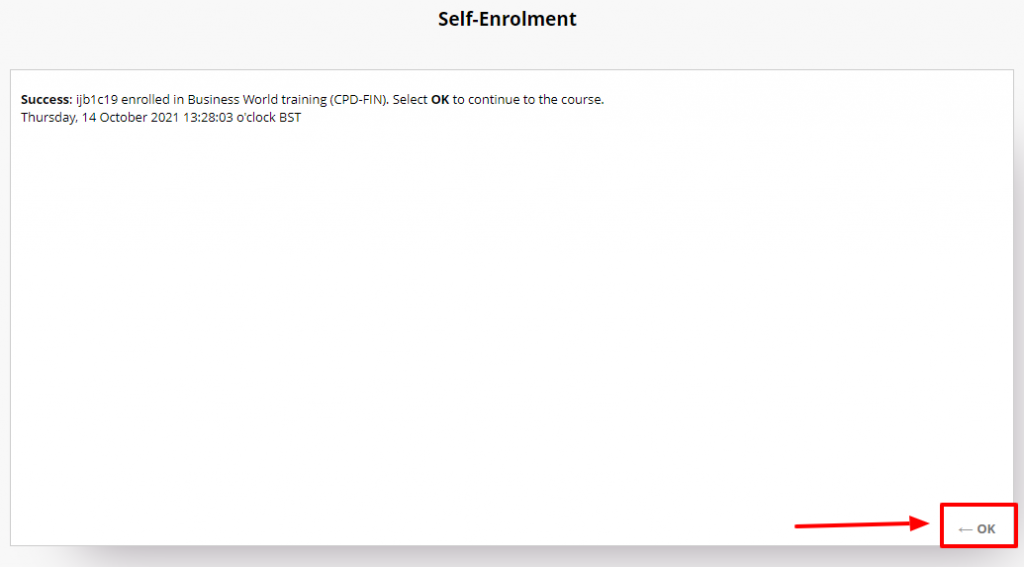 Search for a course in Blackboard and self enrol.
If you are given the name of the course, you can search for it in Blackboard and enrol.

 From the Blackboard Home Page, select the link to  Courses tab at the top of the page
 Type the Course Name into the Course Search box and select Go.
 Select on the downward pointing arrow next to the course ID.
Select enrol.
You will now be enrolled on the course and the course will appear in your My Courses list. You will not have to complete the self-enrol process again.