Go to your Blackboard course and navigate to the content area you wish to embed the video. Then under 'Build Content' select 'Panopto Video Embed'.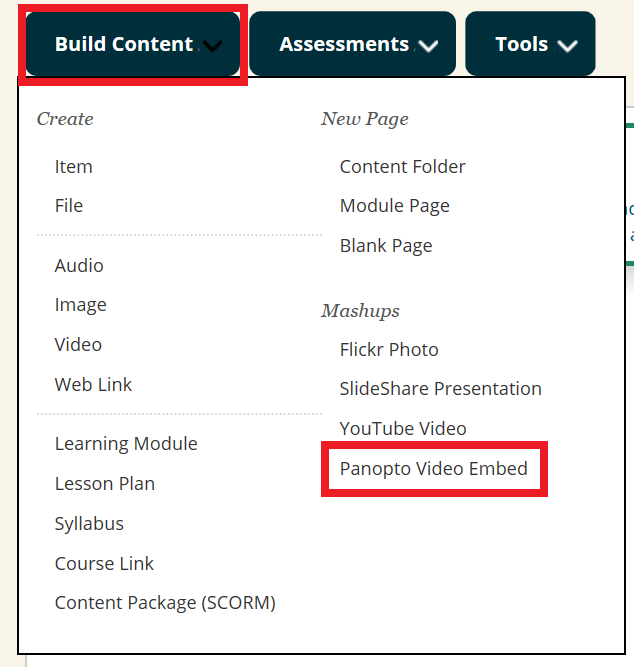 It will open a new page that will show you previews of the videos in the courses Panopto folder.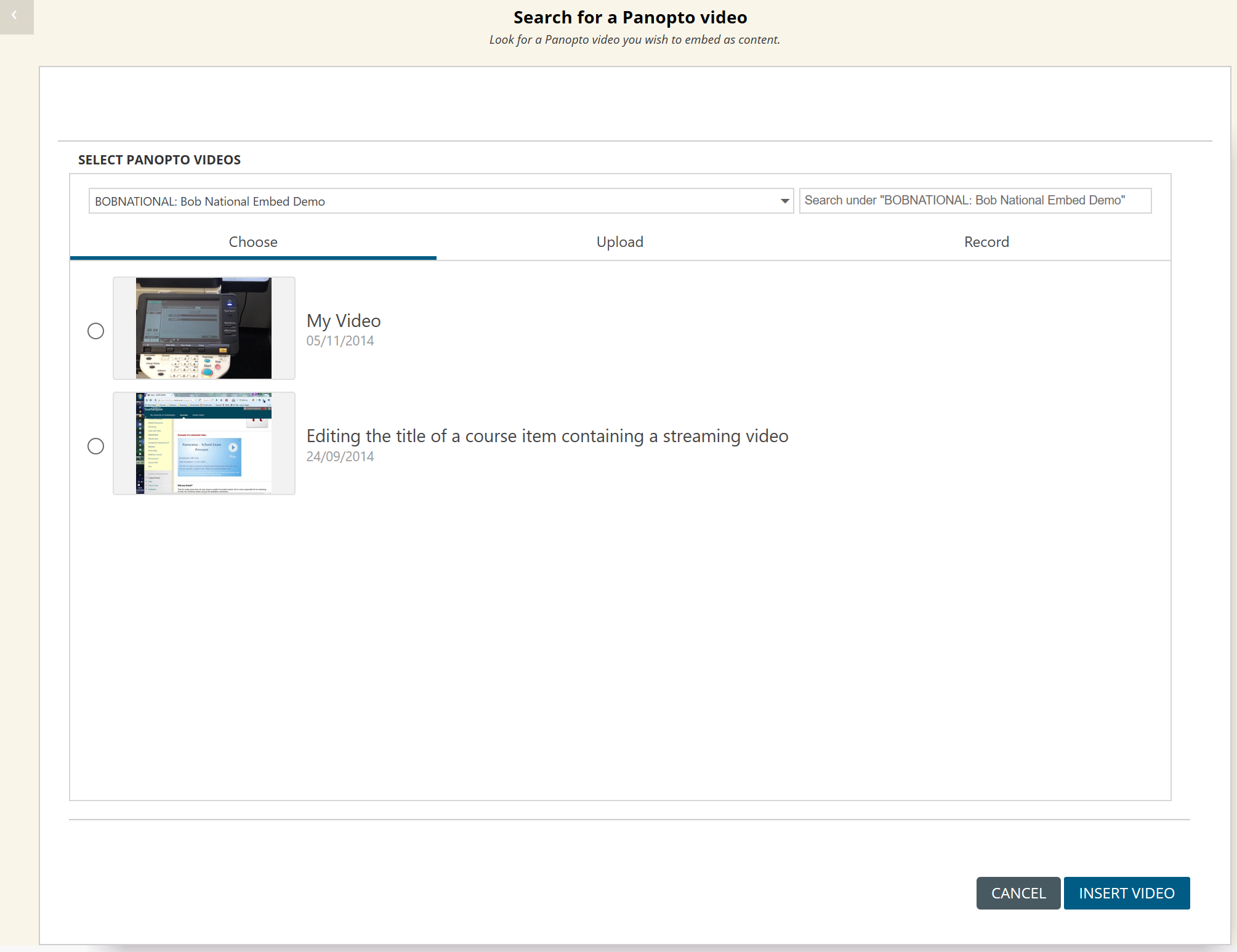 Find the video you wish to embed and click on it so it becomes highlighted.

Once happy with the video select click on 'Insert Video'.

It will then take you back to your Blackboard page and show the video embedded into your course and ready to playback.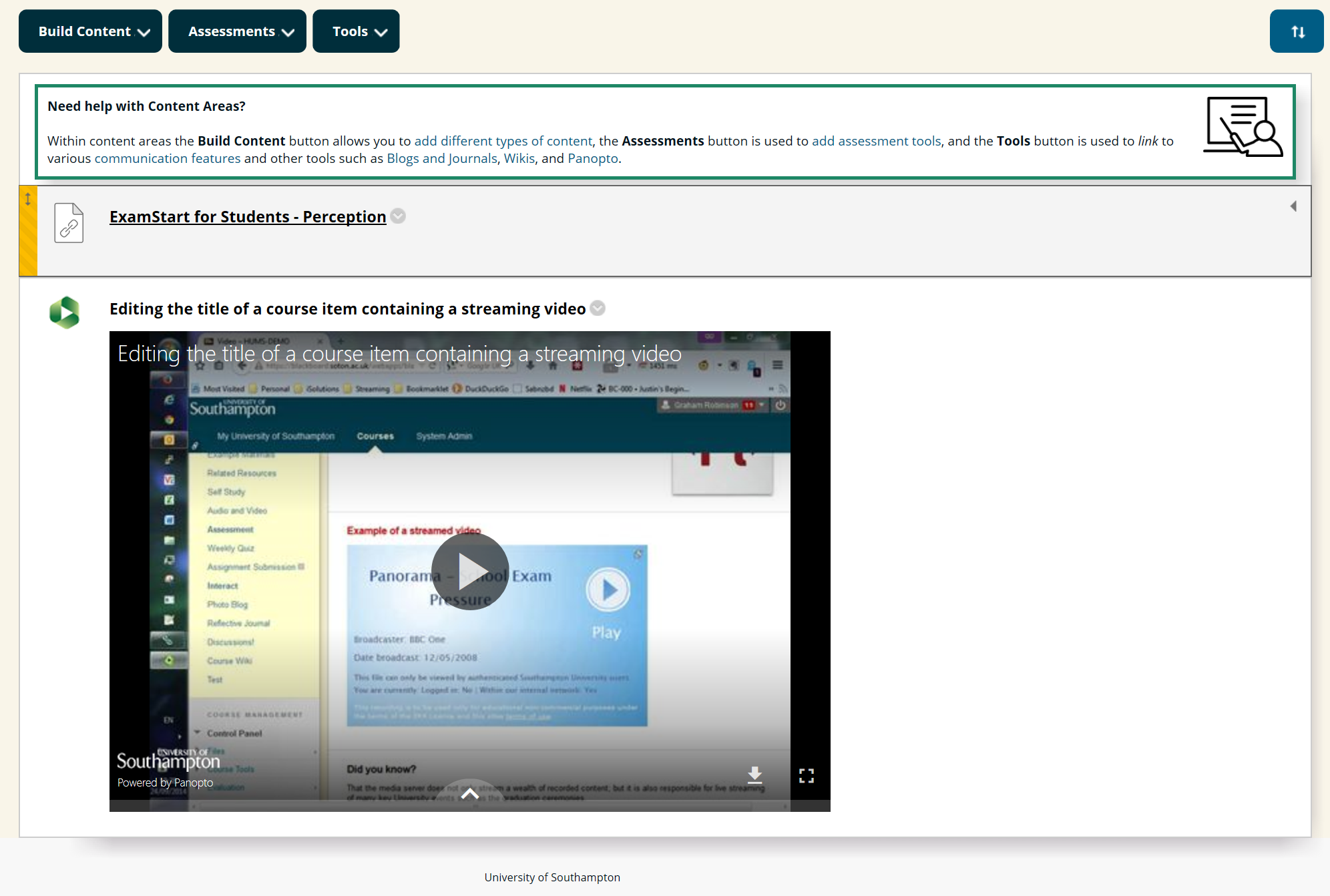 From the same interface it is also possible to embed videos from other Panopto folders. Please make sure that you check the sharing permissions of the videos so that your students on your course are able to play them back.
To do this click on the drop down menu under 'Select Panopto Videos'.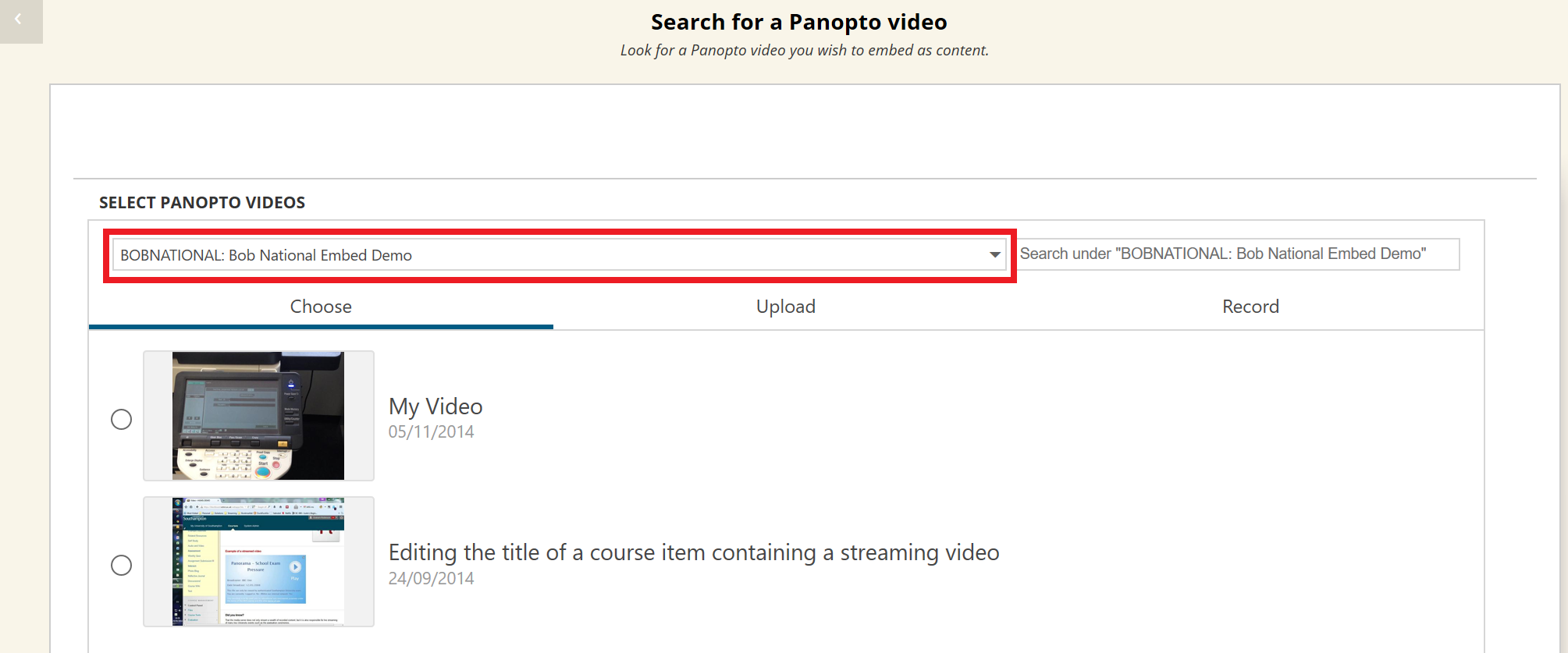 From here you can either type in the search box for the name of the folder that has the recording stored in, or click through folder structure to locate the folder.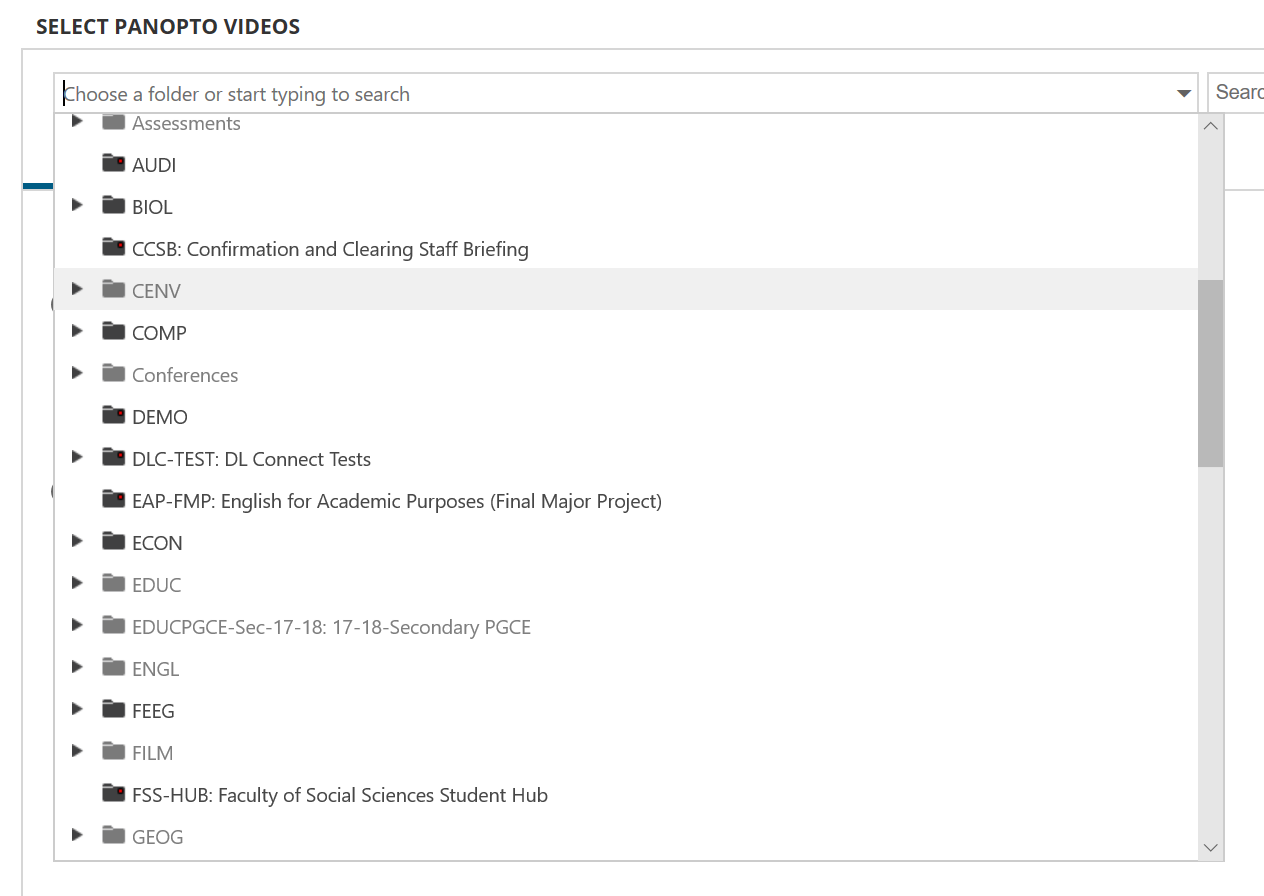 Once you have located the correct folder you can add the desired recording as shown in the first set of steps.