Copy the embed code from within the Panopto session
Go to the session and open the settings page by clicking on the cog icon.
From the menu on the left select the "Share" item.

Click on Embed at the top of the page and copy all of the text from the Embed box.

Insert the embed code into your Blackboard item
Within Blackboard choose "Item" from the "Build Content" menu. (You can enlarge the pictures in this post by clicking on them).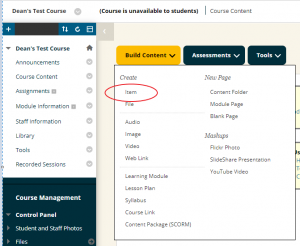 Click on the HTML button.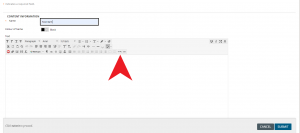 A new box will appear, paste the embed code into it and click "update".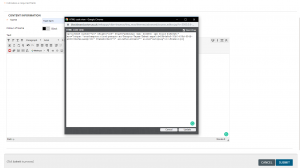 You will now see a yellow box within the text box, this shows you where your video will appear once you are finished creating your item. You can add content (text, images, more videos, etc) above or below the box.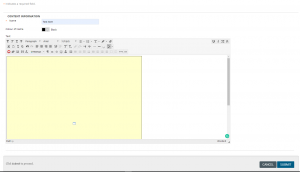 When you are finished click "Submit" and you will see the video embedded within your content.