If you have an arrangement with a third party supplier to use certain extra services within Blackboard you will may need to enable the Blackboard Content Market.  This is currenlty not enabled by default in order to avoid confusion.  Follow these steps to enable the Blackboard Content Market.
1. From your course Control Panel, expand Customisation and choose Tool Availability.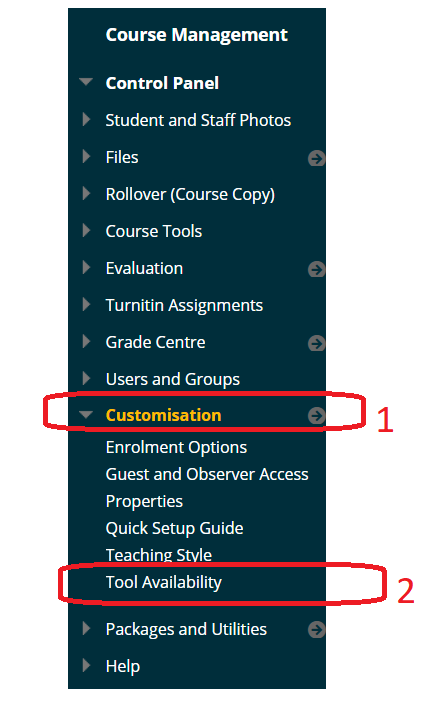 2. In the list that appears, find Content Market and Content Market Tools and tick the boxes to the right and then select Submit as shown in the screenshot below.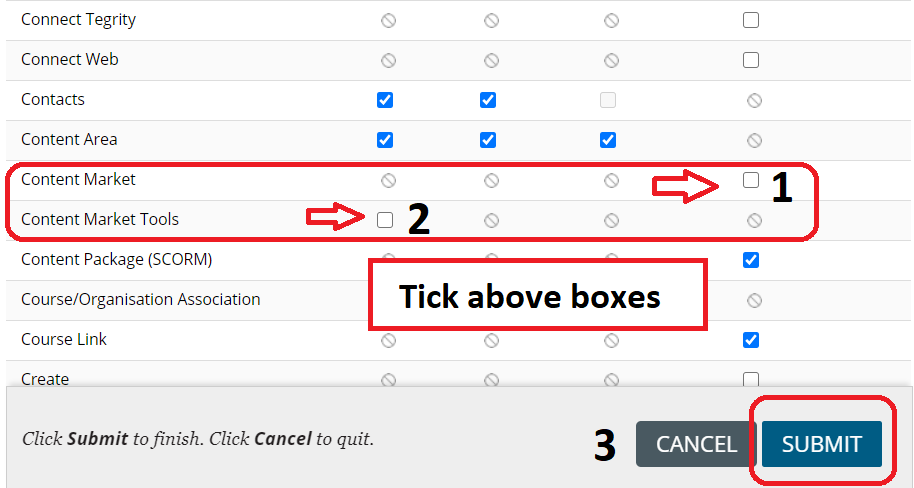 3. You will now find Partner Content > Content Market as an option in any content area.
4. For further support and next steps contact the third party supplier.