Return to Blackboard Collaborate For Staff Main Page ↵
In order to make Blackboard Collaborate as easy and quick to access for staff and students as possible we have added a "Bb Collaborate" menu item to every course.  However, we understand that some course instructor will not wish to have Collaborate in the course menu of some courses and as such have prepared this set of instructions explaining how to remove it.
1. Ensure that Edit Mode is set to On.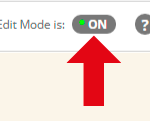 2. Identify the Bb Collaborate menu item and click on the action button that appears beside it when you hover with your mouse pointer.
3. Click on delete from the context menu that appears.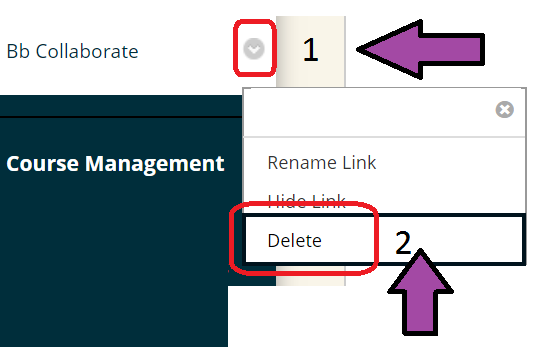 4. Confirm that you wish to delete the menu item.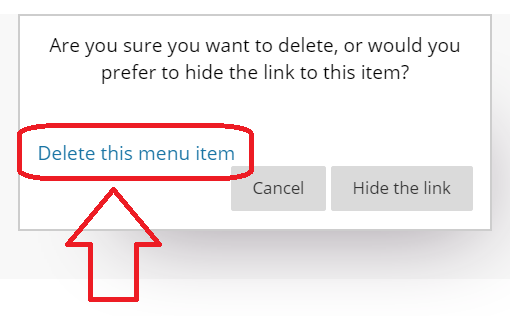 5. Confirm that you wish to permanently delete the menu item.
6. If you have a tools item in your course menu you may also hide Collaborate from here so that students cannot access it in this way.
7. Click on Tools.
8. Beside "Blackboard Collaborate Ultra" click on Hide Link.