Bb Student FAQs
Matthew Deeprose Bb Student FAQs, Bb Top tips, Blackboard, How to… Bb Guides for students 0 Comments
Blackboard is fairly intuitive and simple to use.  There may however be times when you could do with a little help.  Listed below are a number of guides that cover most aspects of Blackboard that you are likely to use.
If you find any aspect of a guide confusing, let us know how we could make it better.  Let us know also if you would like a new guide to be produced about a particular area of Blackboard not covered so far.
useful iSolutions Blackboard Webpages
General information about how to get started with your use of Blackboard.
How to...General
Blackboard Collaborate is a real-time video conferencing tool integrated into every Blackboard course that lets you add files, share applications, and use a virtual whiteboard to interact. Collaborate opens right in your Chrome or Firefox browser, so you don't have to install any software to join a session. It will work on phones and tablets without needing an additional app.
You may see a button beside some content items labelled "Mark Reviewed", this guide explains how to use such a button.
Although you should be automatically enrolled on most of your Blackboard courses, occasionally you may have to enrol onto a course manually.
It is possible to customise the "My University of Southampton" screen. This is useful as you use Blackboard over successive years because it allows you to hide courses that are no longer relevant to you, meaning only current courses will appear.
Find out which web browsers and operating systems are officially supported for use with Blackboard.
how to...Assignments and Tests
This guide describes how to submit work such as an essay through the Turnitin eSubmission system.
This guide explains how to submit an assignment using the Blackboard assignment feature.  Note that this is different to the Turnitin assignment feature.
You may be asked to complete a "self and peer assignment". This involves answering some questions within a deadline, and then following the deadline you can review the submissions of your peers and give them marks for their answers.
Your tutor may have left online feedback for your submission if it was made to Turnitin.
Use this guide to find out assignment results for an assignment submitted to the Blackboard assignment feature.  Note that this is different to the Turnitin assignment feature.
This guide covers the kinds of questions you may be asked in a Blackboard test or survey, and how to access results and / or feedback.
How to...Communication and Collaboration
A blog can be thought of as an online journal or diary, and your tutor may use them in your Blackboard course.  This set of guides explain how to use Blogs within your Blackboard course, from posting new entries to reviewing the history of your posts.
This guide explains how to post new threads or reply to existing ones on a Blackboard discussion board within your course.  You may also be 
This comprehensive set of "how to" guides explains how you can work collaborativly on a wiki within your course. Topics include adding a new page, editing an existing page, and review the history of a wiki page.
Your course instructor may have set up "Group Areas". This guide shows you how to access them.

Your course instructor may set up groups within your Blackboard course.  One of the tools that instructors may enable for a groups is a Collaborate room just for that group.
Matthew Deeprose Bb Getting Started, Bb Student FAQs, Blackboard, How to… Bb Guides for students 0 Comments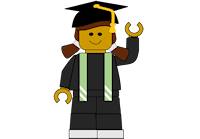 Accessing Blackboard: Username / Password / Internet issues
If you are unsure of what a username is please read this page:

Blackboard accounts are created within 24 hours of your initial subscription to iSolutions services. Please wait 24 hours after you have subscribed before attempting to access Blackboard.

Yes, you can access Blackboard using a web browser and an internet connection from wherever you are, for example at home, at an internet café, at a library etc.

Remember: Blackboard uses your iSolutions username and password. So if you forget your account details you can reset your password by answering the security questions that you set when you created your iSolutions account. You can do this from the Subscribe website.

This error is caused by an incorrect security setting on your computer. In order to function, Blackboard needs to be able to execute scripts on your computer. To activate scripts in Internet Explorer, go to the Tools menu -> select Internet Options -> and click on the Security Tab. Now, click on the"Internet" zone icon (the globe) at the top of the screen. Next, click on the Custom Level button at the bottom of the screen. Scroll down the page until you find the Scripting section and be sure Active Scripting is enabled. Blackboard requires scripting to be turned on in order to work correctly, however if you are concerned about this setting you can change it back to the previous setting when you finish using Blackboard.

This is usually caused if you use a bookmark or favourite to access Blackboard and the login screen (where you enter your username and password) is bookmarked instead of the front page. If you use a bookmark to access Blackboard make sure it goes to https://blackboard.soton.ac.uk/ and no other page.
Using Blackboard
Try clicking first on "Save as Draft" on the assignment upload screen.  This will save your assignment as a draft.

Then click on "Continue Current Submission" and then click on Submit. This will submit your saved draft.

Make sure that you never double click on any of the buttons, only single clicks are needed.

Click on the Logout button – it remains at the same place at the top right of the page. The icon looks like a power button.

You will be taken back to Blackboard's front page.
Below the login box is a link "Show available languages", click on this and a globe appears on the left of the browser window, click on it and then – click on English.
Click on Login, enter your username and password, Blackboard will now appear in English.

The easiest way to resolve this problem is to turn off the Visual Text Box Editor:

Log into Blackboard.

At the My University of Southampton screen look to the top left for the Tools box
Click on Edit Personal Information.
Click on Set Visual Text Box Editor Options.
Select Unavailable.
Click on Submit.

This will turn off the Visual Text Box Editor and should completely resolve the issue.

This issue particularly occurs if you are using an Apple Mac with the Safari Web Browser. Blackboard recommend using the Firefox or Chrome web browsers if you use a Mac and have difficulties with the text box.

When you have been using Blackboard for a year or more you may find that you want to tidy the My University of Southampton screen. To find out more please read our guide.

Using Microsoft Internet Explorer, follow these instructions:

Click on the Tools menu.
Click on Internet Options.
Click on the Security tab.
Click on Custom Level.
Scroll down to the Miscellaneous section and find "Launching programs and files in an IFRAME", set this to Enable.
Click on OK.
Click on OK once more.

If have concerns about the security of this option you may set it back to Disable when you have finished using Blackboard. Please also check that any third party firewall software you are using is not interfering with Blackboard, several firewall applications have been known to affect the Discussion Board.

If you are using McAfee Security Suite the Advert Blocker can also cause the issue. Disable the Ad Blocker if you experience this issue. Open the privacy services window and under "Block Ads" uncheck the option to block ads.

If you are using any pop-up blocking software, add Blackboard to its whitelist.

If you use OpenOffice to view / edit documents instead of Microsoft Office then documents will not appear within the Microsoft Internet Explorer web browser when you click on them. Instead you should save them to your computer and then open them in OpenOffice. Information on how to save (download) files from Blackboard is available on our web pages.

You can change the text size within Blackboard in the same way as you would with any other web page. In Internet Explorer click on the View menu then move your mouse down to Text Size and finally select Large or Largest from the list. You can set the size back by going through the same process and choosing the normal setting.

You may also wish to check the following in Internet Expolorer : go to Tools, Internet Options, click on the Accessibility button in the General tab and check the box Ignore font sizes specified on web pages. That may fix the issue on an ongoing basis, rather than changing the text size every time you use Blackboard.

There are two different methods available for submitting assignments online through Blackboard. Your instructor will be able to tell you which one it is necessary to use.

Note that you may be expected to use the e-assignment system instead.  This can be found at https://www.assignments.soton.ac.uk/

Send your question to serviceline@soton.ac.uk making your question as clear as possible. Remember to include useful information such as which course is affected (provide the full course title and unit code if possible), what your iSolutions username is, and whether you are experiencing the problem on a home computer or on an iSolutions Public Workstation. It would also be helpful if you could let us know what Operating System and Internet Web Browser you are using.