Return to Blackboard Collaborate For Students Main Page ↵
Your course instructor may set up groups within your Blackboard course.  One of the tools that instructors may enable for a groups is a Collaborate room just for that group.
If you have been added to a group it will appear below the course menu.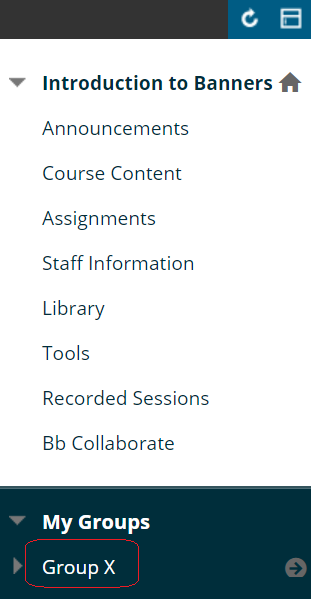 When you click on the name of the group, the tools available to your group appear.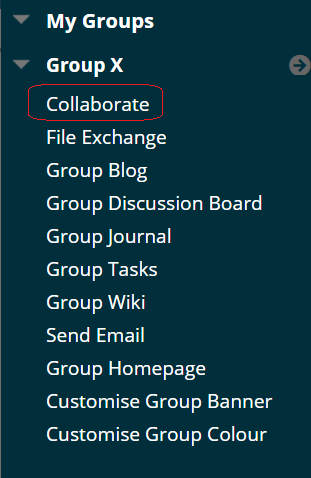 Select Collaborate to enter your Collaborate area.
An alternate route is select the right hand arrow next to your group name, this shows the full group area, including the group tools.  Select Collaborate to enter your Collaborate area.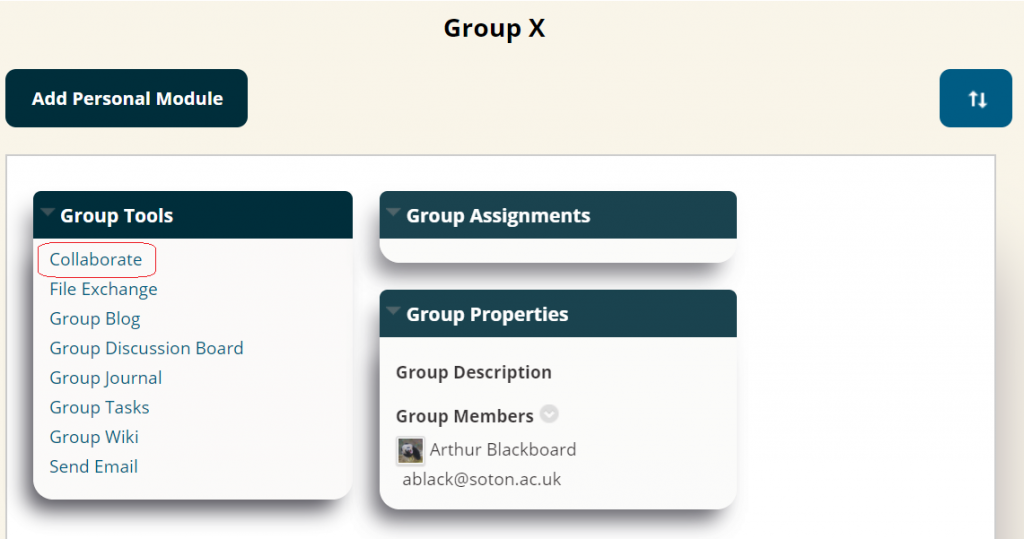 Select Join Room to enter your Collaborate area.

Arrange a convenient time when you and your fellow group members can join your Collaborate room and work together.  Sometimes life is more fun when we work with others.
Be aware that:
Only members of the group can access their Collaborate room.
Groups have only one Collaborate Group room, groups cannot create additional sessions.
A group cannot use Guest Links to invite others to join them in their room.
Collaborate Group rooms cannot use Polls or breakout areas.
Students may also make their own group and use Collaborate, watch this video to find out more.