Return to Blackboard Collaborate For Students Main Page ↵
During a Collaborate session you may have the chance to answer a poll.  Polls may be in the form of a multiple choice question, or a Yes/No question.
When a poll is opened the question and possible answers will appear an example is below.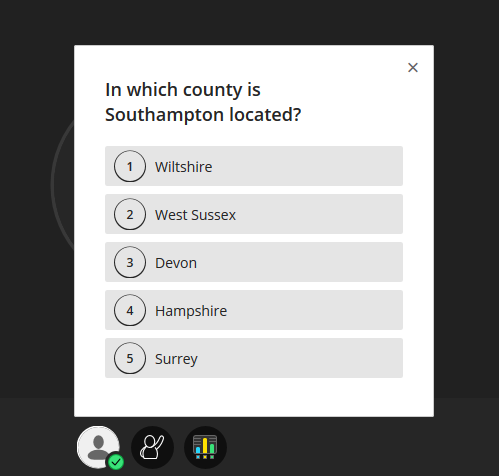 When you select an option it will be highlighted.
You can change your choice until the poll is stopped.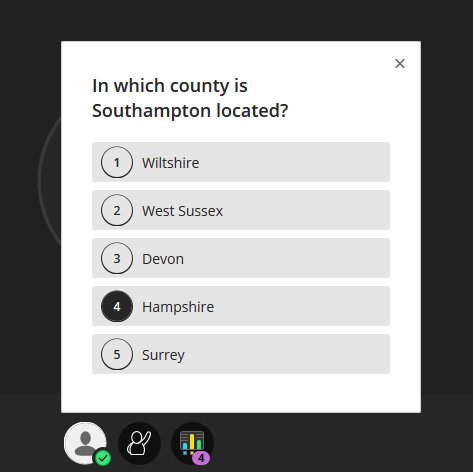 The answers to poll questions are not currently recorded but will be in the future.  The moderator/s will know how you answered.
The moderator has the option to show the results of the poll to all attendees.  Once the poll has been closed, all data around it lost.
Polls do not appear in recordings of Collaborate sessions.