The library app gives you three different options Delphis Search, My Account and Standard Search – (Tap on a link to see more)
Delphis Search
Delphis search is more advanced than the standard Search and is able to look through many different available resources such as online journals. To use it simply type into the search box what you are looking for and tap on Search.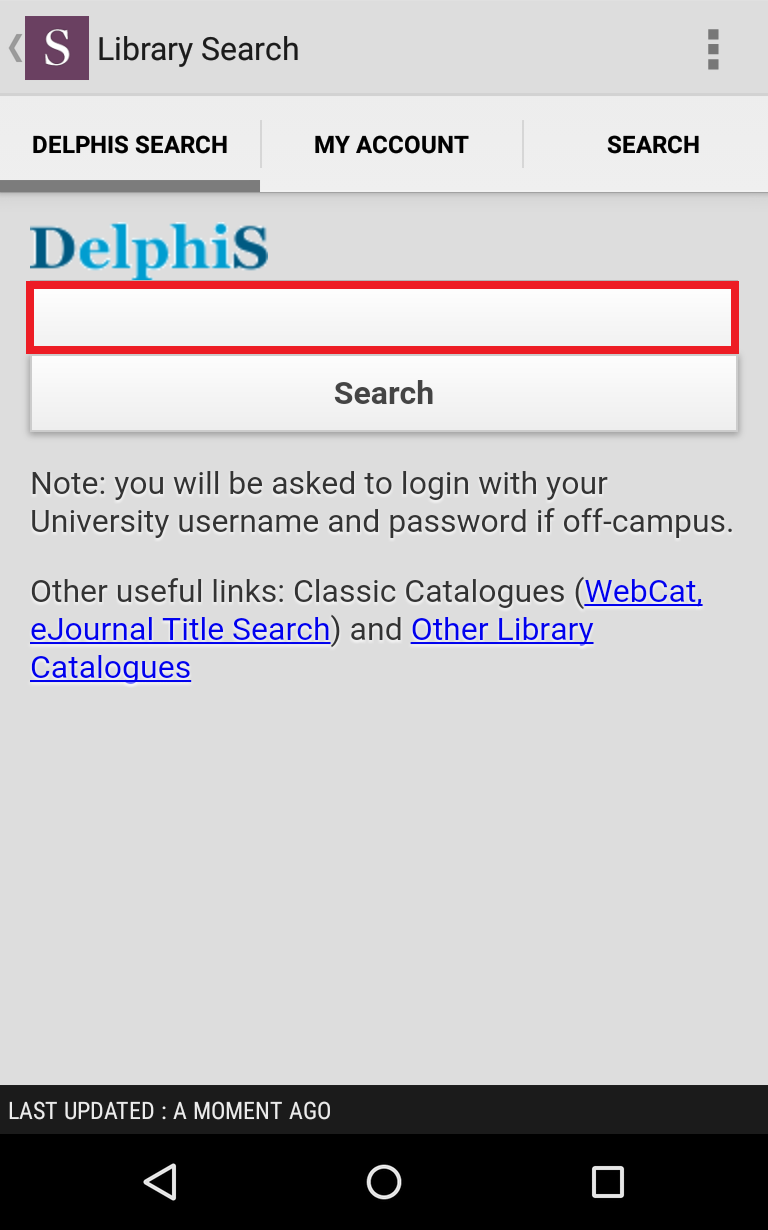 Once the search has been completed it will then show you a list of possible resources that contain information on your search input. When you find a resource that you wish to look at further, simply tap on it to see further information.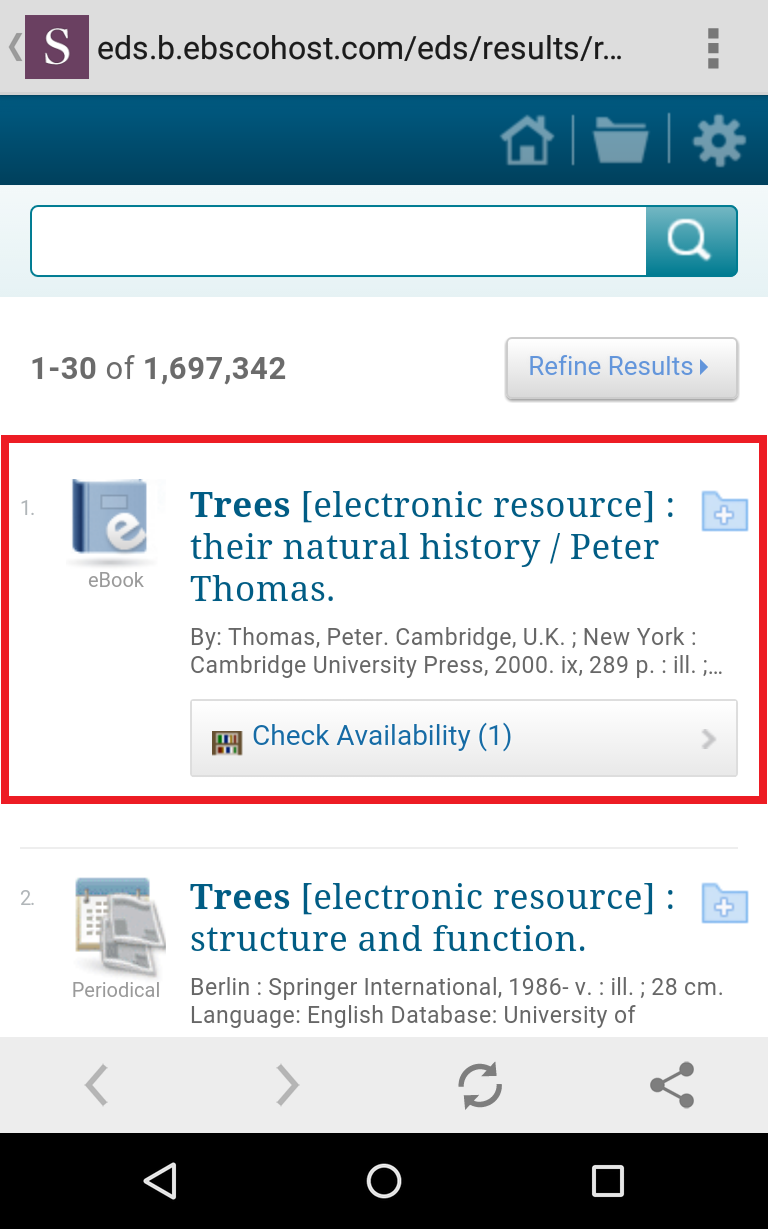 In this instance the resource is available online, tapping on the top link will then bring up the document in an online viewer.
My Account
My Account gives you an overview of Library items that you currently have on loan, with details of when it has to be returned and items that you have requested to put on hold.
Search
The standard Search works on the same principles of typing into the search box what you wish to search for. It will then refresh showing a list of results where you can tap an item to see further information.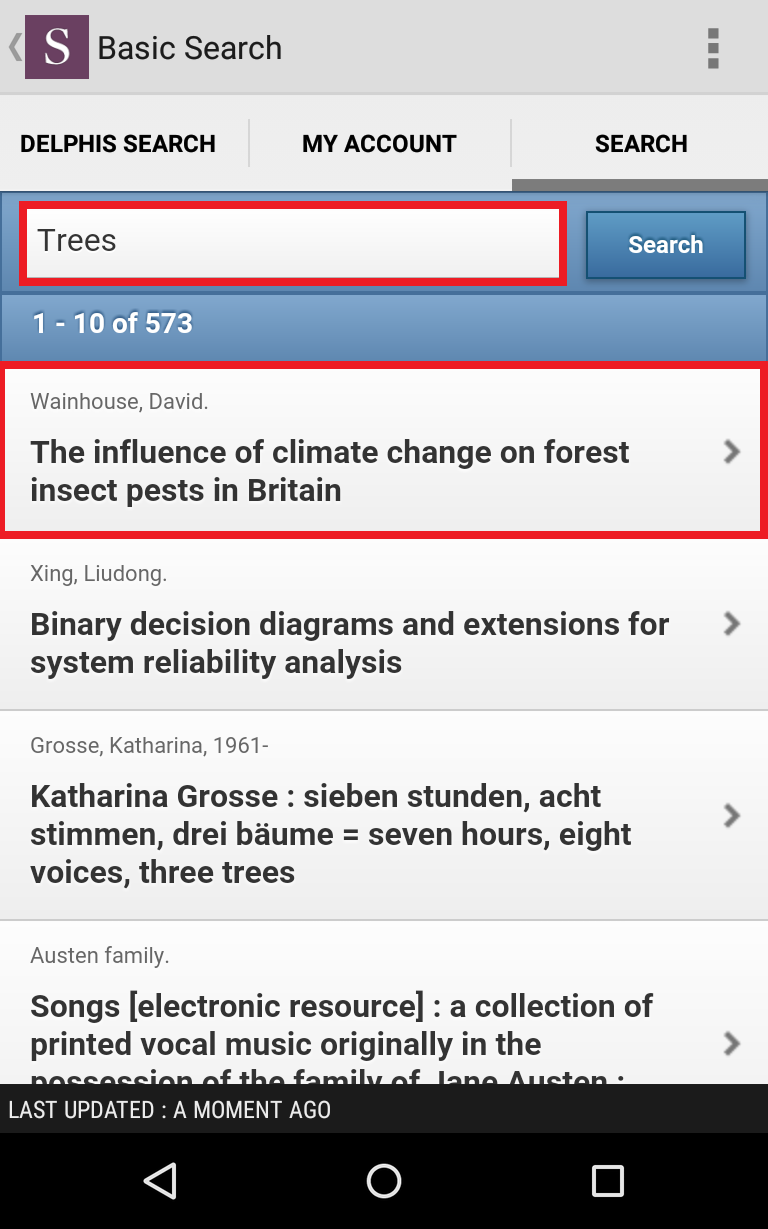 The additional advantage of this search function is that you can place items on hold as well, you can do this by tapping on the "Place on hold" button at the bottom of the item information page.