It may be handy to have a link for your students to get back into Blackboard, there are two ways of doing this and the guide will help you.
The first is the most basic which is a direct link to Blackboard homepage.
To do this go to your team as normal.
On the main team page the middle will have some tabs, first will be called 'Posts' to the end of these tabs click on the plus (+) icon.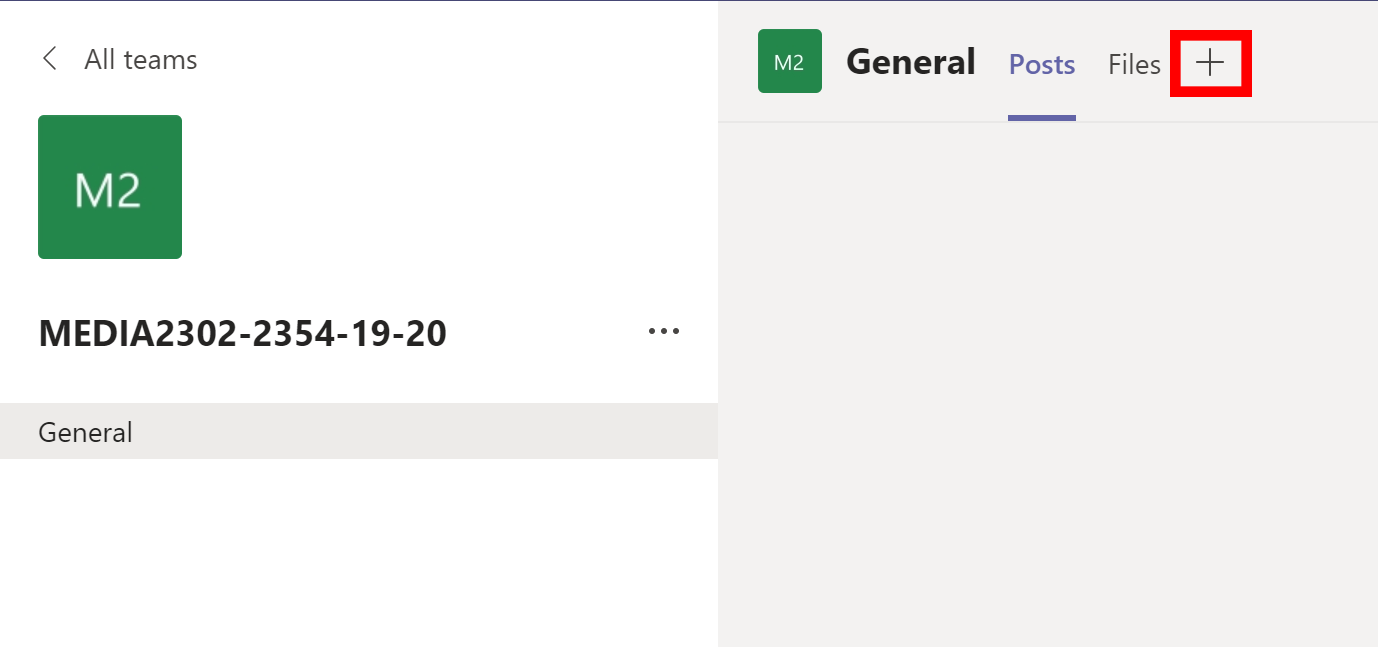 From the list of options on  the new window that opens, click on 'Website'.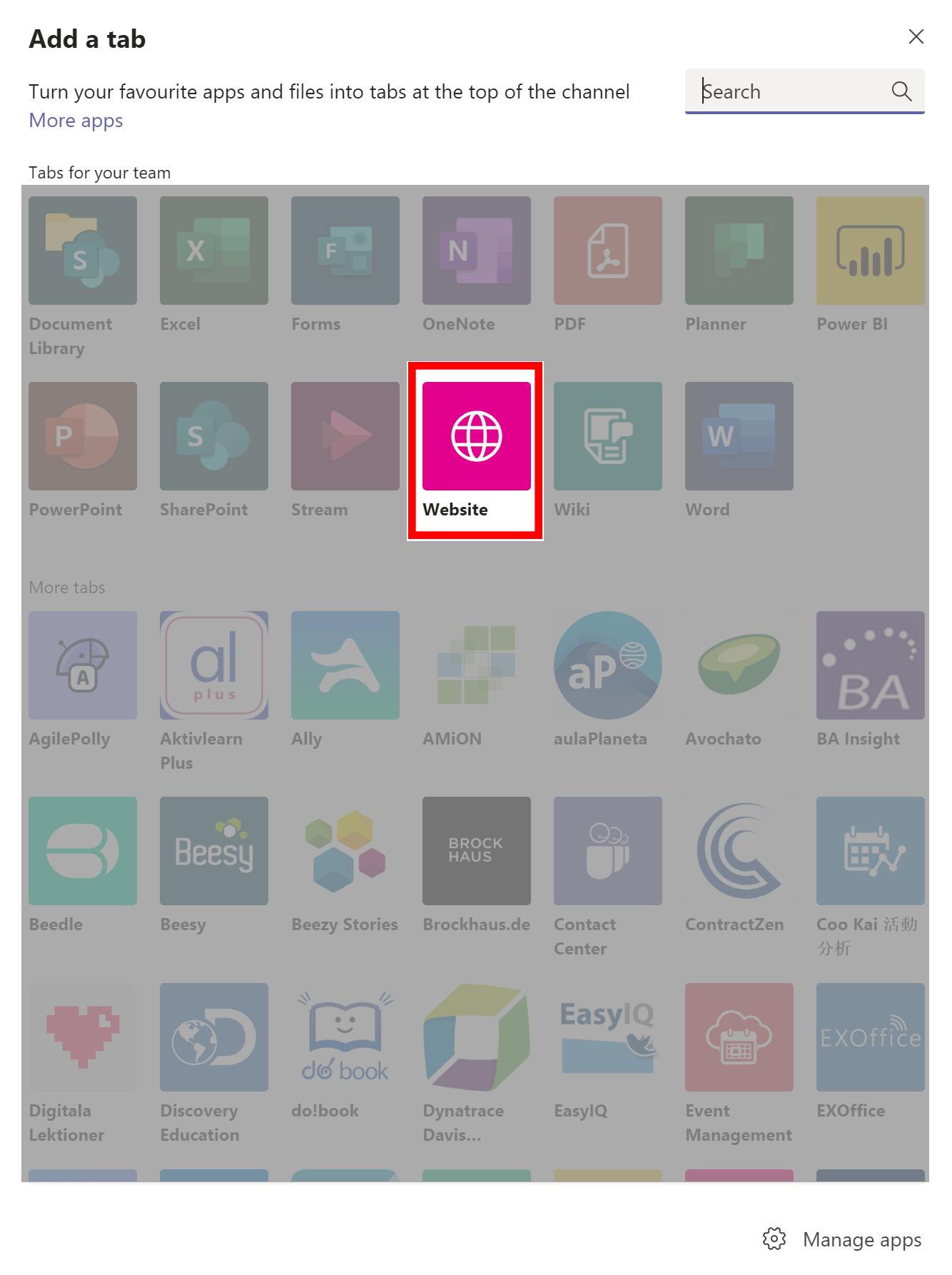 In the following window about the website details, give it a 'Tab name' of Blackboard.
For the 'URL' use: https://blackboard.soton.ac.uk this goes to the Blackboard home page. If you wish to use a Blackboard deep link paste your deep link instead.
Once you have double check the links click on the 'Save' button.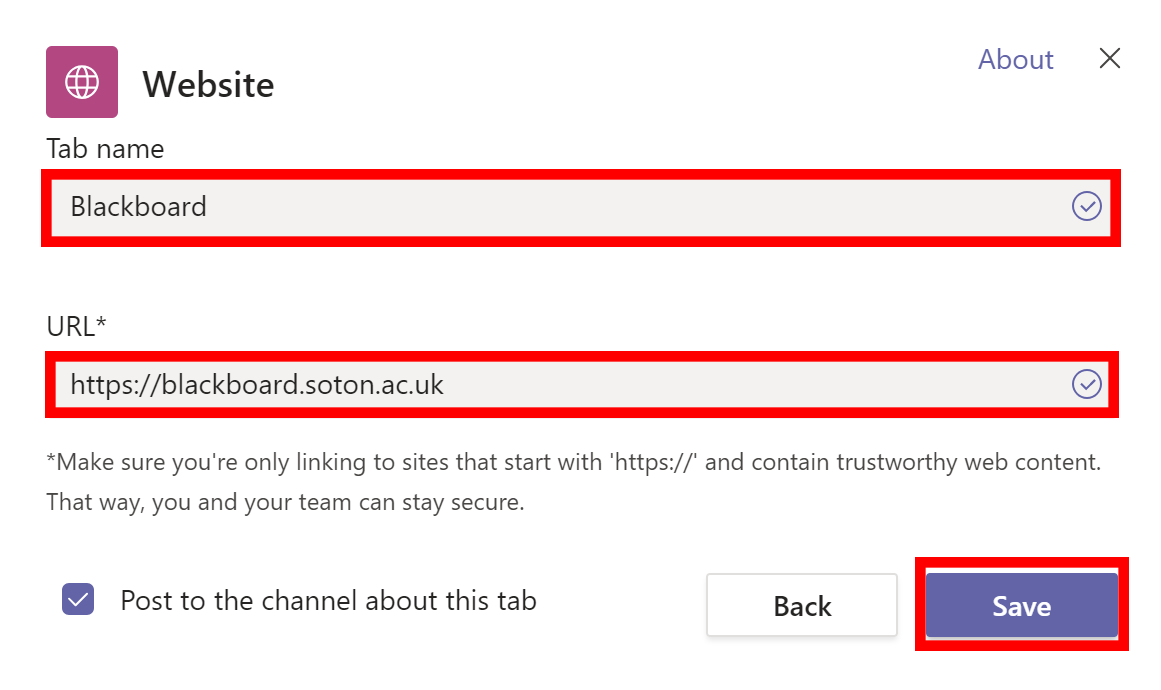 It will then take you to a new tab that shows the Blackboard web page. You can log into Blackboard as normal and it will work as normal.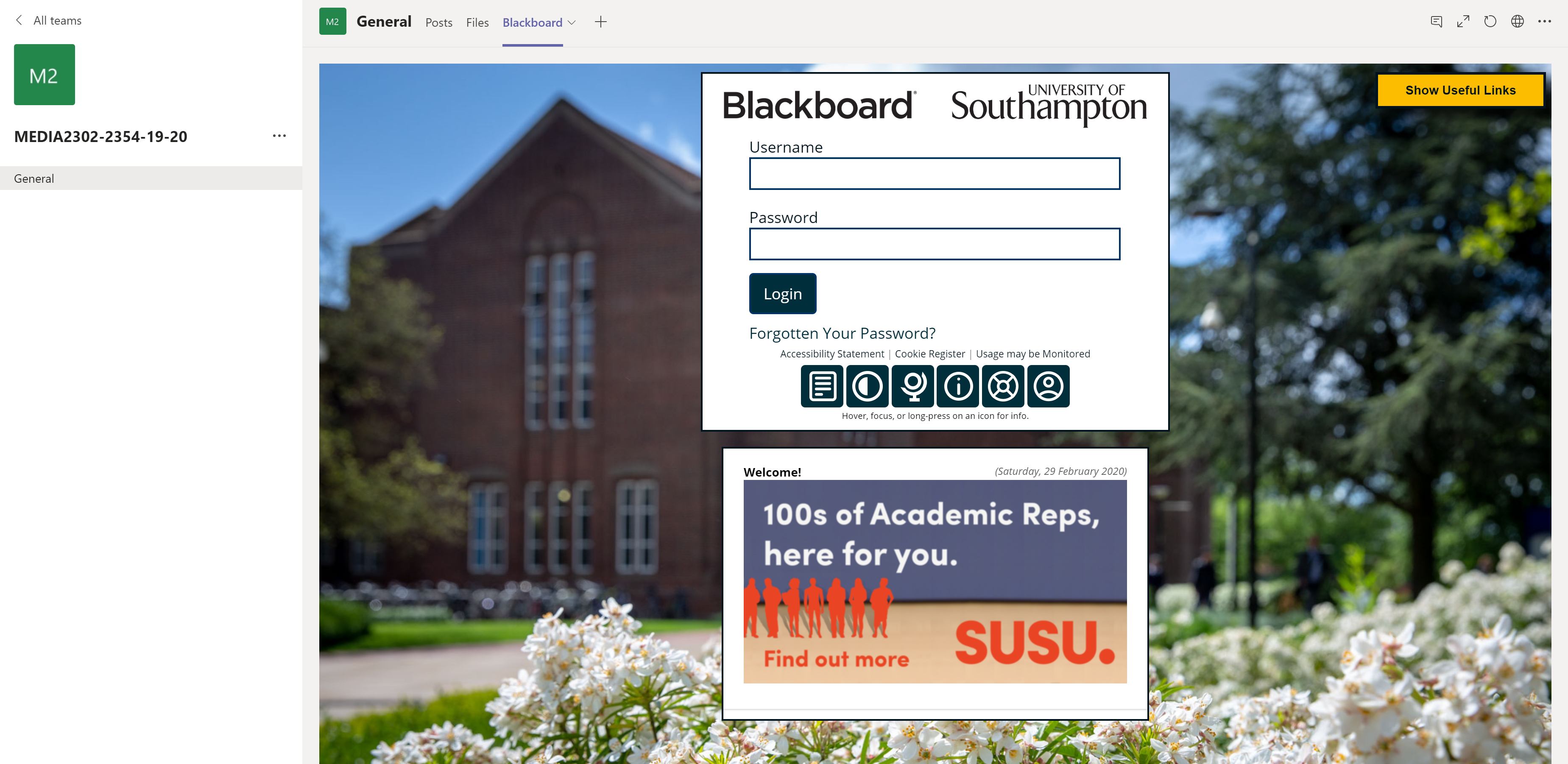 The other method use the above steps. However instead of using a link to the Blackboard homepage, you can use a deep link that can direct students directly to your course page.
To generate your courses deep link please look at the following guide and use the same steps as above, except using the guide: deep linking in Blackboard.