Here you can find some quick help videos to help get your Panopto recordings working perfectly.
First make sure Panopto is going to be recorded into the right folder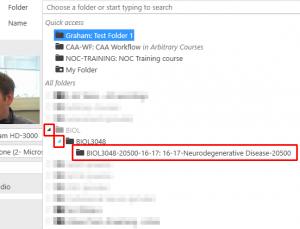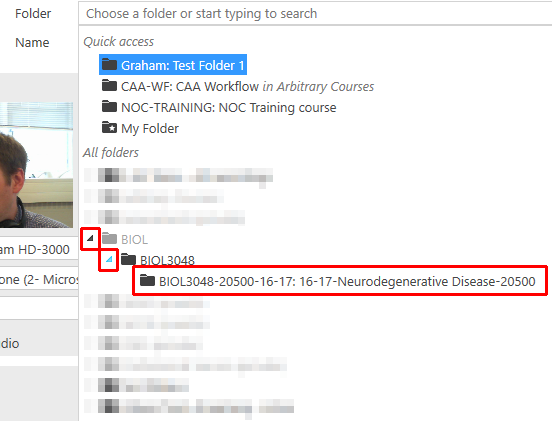 Double check that you select the current academic year folder and not last years folder
Check the Primary sources. Remember a Panopto recording will fail without an active audio source.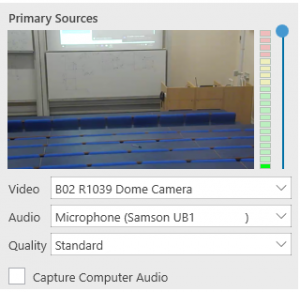 Once the previous steps are checked you will be ready to Start and End your recording.

More detailed guides can be found at the eLearn Panopto pages or view one of these quick start videos.
Select the folder:
Check the sources:
Start your recording: