The Panopto mobile app works on both Android and iOS devices, one of the key things to note is the url for out version of Panopto: coursecast.soton.ac.uk
You may wish to watch this quick video below showing you the process or you may want to read the step by step guide below that.
Step by step guide:
When you load the app for the first time you will be asked if Panopto can access your camera and photo library, please accept this.
You should now see the main Panopto login screen, you are unable to sign into Panopto directly. So you need to use the option in blue saying 'Enter URL'.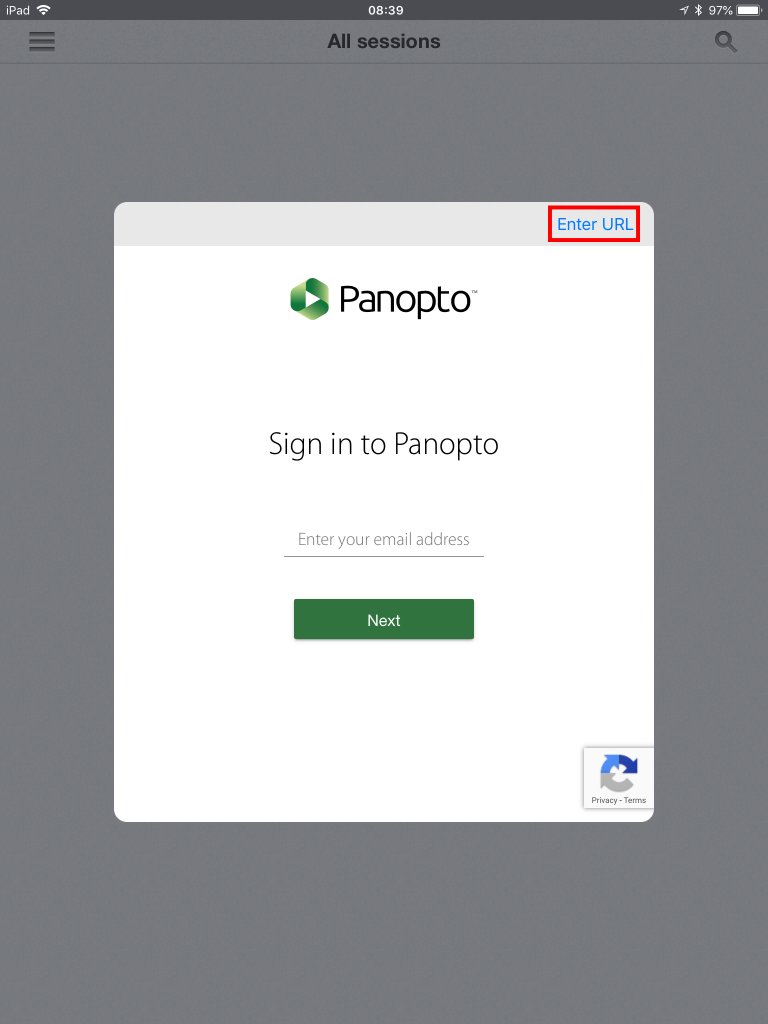 This will now show you a page that allows you to enter a web address, in here type in coursecast.soton.ac.uk and then hit enter and then click on the 'Next/Sign in' button.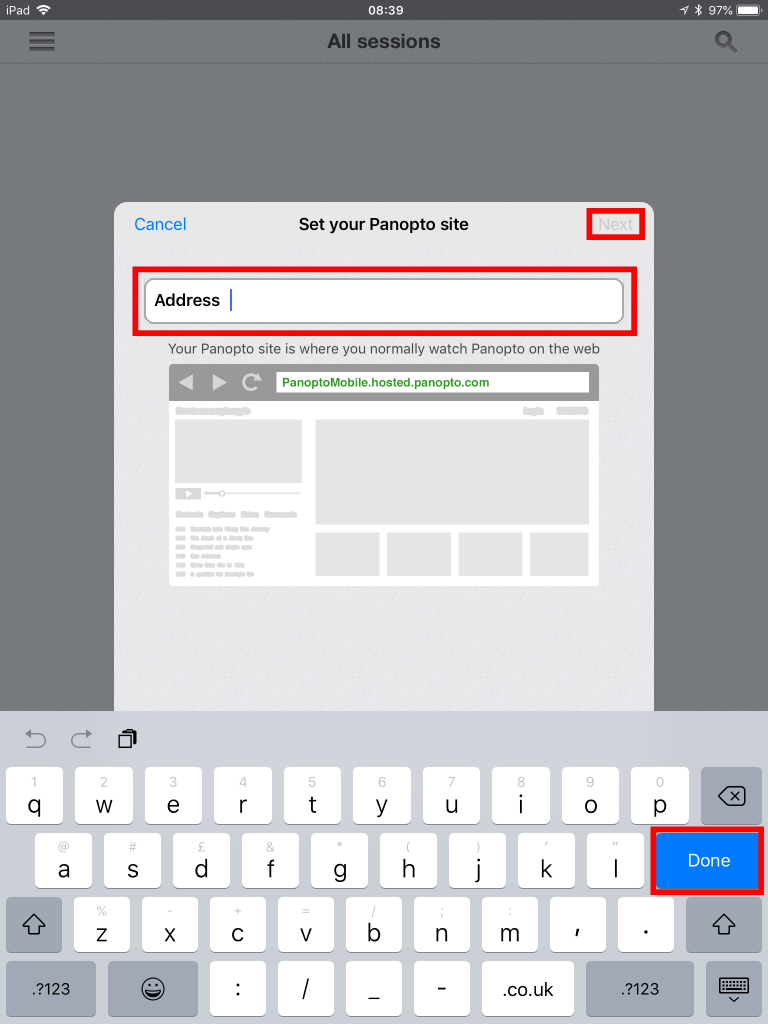 You should now see the University Panopto login page, where you can now click the blue button of 'Sign in'.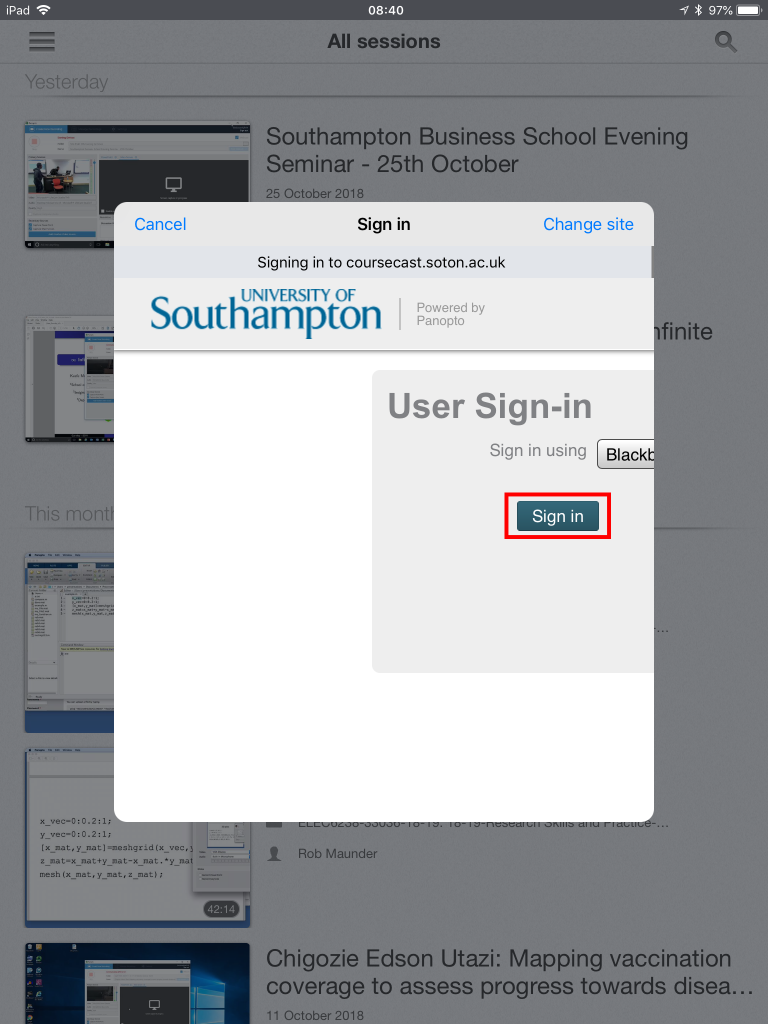 This will now show you the hopefully familiar Blackboard sign in page, in here enter your normal University Username and Password in the relevant boxes and then click on 'Login'.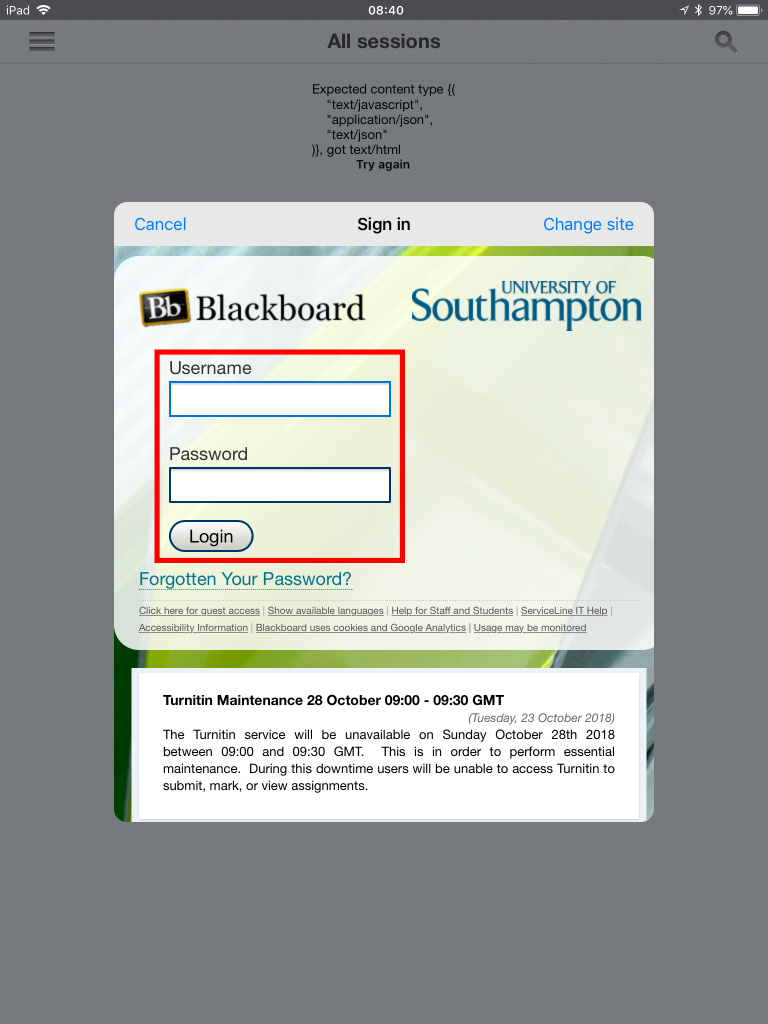 You should now see the default 'All sessions' view that shows you all videos that you have permission to watch. From here you can search for a specific video using the magnifying glass icon, or if you click the hamburger menu icon you can get further options.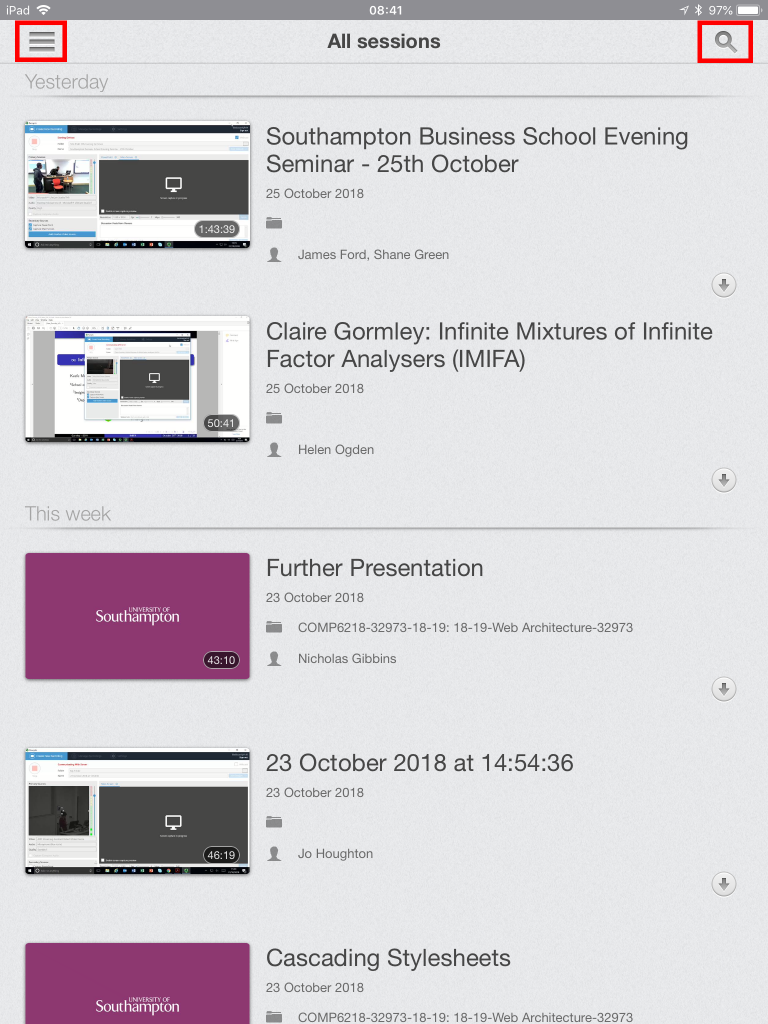 From the further options menu you can 'Sign out', or go the 'Browse' folder to search for a specific courses videos and also create a recording using your devices camera and microphone.