This guide is best for copying a few videos out of many from one course to another. There are better options available if you wish for every video to be copied / available in another course.
First load the Panopto admin website at https://southampton.cloud.panopto.eu. Log in with Blackboard.
Next find the folder that contains the video(s) you wish to copy

Tick the boxes next to the sessions you wish to copy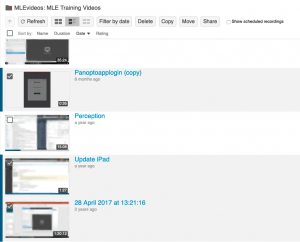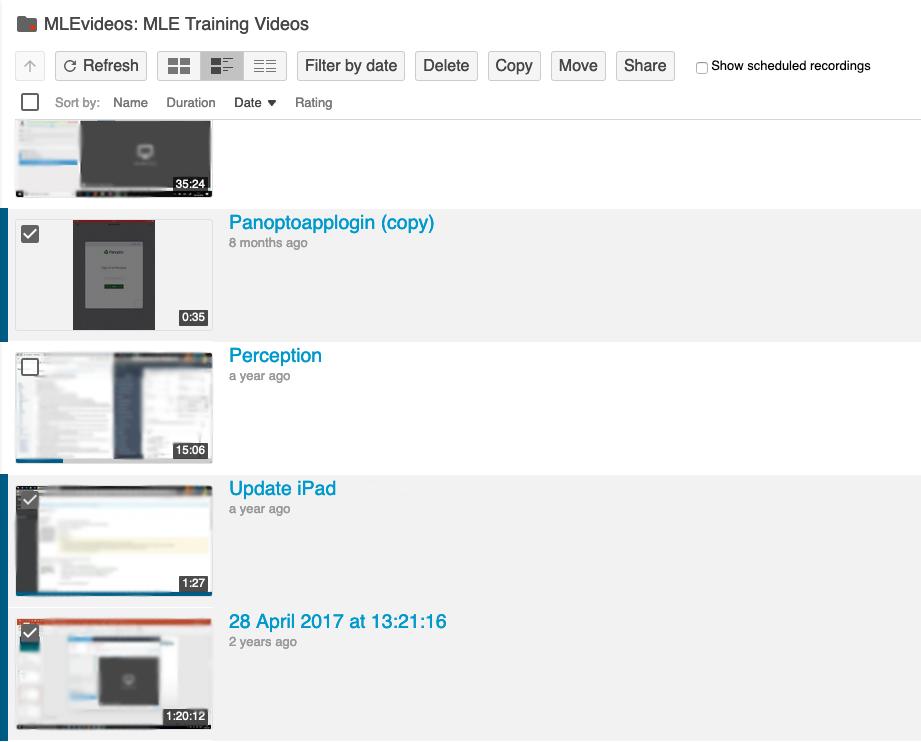 Click on Copy

Your videos will need to be processed by Panopto (in a similar way to when you uploaded them from the Panopto recorder). They should be visible to students in less than an hour (often within 5 minutes).